Event Video Production Sydney
Event Video Production Specialist of High-Quality Corporate and Brand Event Videos.
Events offer many outstanding opportunities to boost consumers' awareness. Covering everything from conferences, meetings & seminars to trade shows, festivals & public events, our event video production Sydney services can help you capitalise on all these events.
Why Event Video Production?
Producing videos of your events enables you to:
* Connect face to face with people across all walks of life, regardless of geographical, demographic and cultural boundaries.
* Discover new things about your target audience. Used as part of your marketing strategy, event video can assist you in learning who shows the most interest in your brand and why.
* Develop an open, inviting online presence. Making your brand much more transparent, event videos increase consumers' trust in you/your products/services.
* Increase brand awareness. Making promotional event videos an element of your wider marketing strategy/campaigns increases awareness of your brand by showing viewers that you are an active business playing a leading role within your industry/sector.
* Our services for event video production Sydney can effectively promote your company. Filming event videos give you the opportunity to capture audience testimonials and vox pops. Nothing boosts consumer confidence quite like peer reviews.
* Produce outstanding, exceptionally cost-effective video marketing material. Internet users simply love videos that entertain, educate and/or show what your brand's been up to. Event videos act as promotional video material that simultaneously encourages brand awareness, leads & sales.
* Improve your event performance. Watching your event videos allows your team to pinpoint potential weaknesses & strengths and enables you to strengthen your training.
* Create multi-purpose material. Even videos can be used for lead generation purposes on Vimeo and YouTube; edited to create short promotional or educational films or screened at future events.
Why Use Our Help for Event Video Production Sydney?

Boasting years of experience and an excellent track record in producing premium-quality event videos (see some of our work here), the Content King team can anticipate potential problems and have the specialist skills, know-how, and equipment to effectively deal with them.When it comes to producing event videos or if you are searching for "event video production Sydney", Content King Video Productions can cover your every need. Just tell us what you need, and we will make it happen.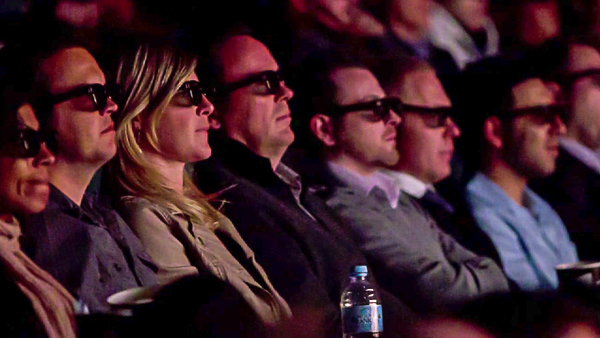 For some additional event footage of a Gala Event that we filmed last year please click here.