The WWF are bringing their long-term project "Water Stories" to Australia. This is a collaboration with photographer Mustafah Abdulaziz, capturing "man and the environment" in an exhibition of emotive imagery.
We were asked to create two videos including the set up of the pop-up exhibition at the Botanic Gardens and coverage of both the Sydney and Brisbane's exhibition on display to the public.
This project identifies the global water crisis but in a beautiful and inspiring series of images.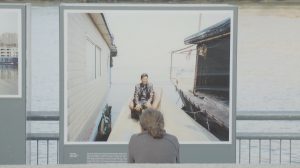 You can see more on this beautiful exhibition at our case study page.
The set up of the exhibition was a unique and demonstrated the effort that went into this pop-up event, along with the amazing backdrop of the botanic gardens overlooking Sydney Harbour and Opera House.
Watch it here.