The 'Gliding Gimbal Shot'.
When creating our client's promotional video for furniture at their new premises, we had a specific brief. We needed to emulate the craftsmanship of their manufacturing technique and scope of their new HQ. We also needed to create some very dynamic shots which is why we came up with the gliding skateboard gimbal shot.
In pursuit of the sleek and stylish look of the furniture, we needed to find ways to evoke the same smooth edges and sleek design. Similarly we wanted to demonstrate the flow of the large warehouse. With this as our focus, our cameraman used several techniques with one seemingly, a little unorthodox.
For instance, if you don't have a steadicam and dolly, why not try gliding across the floor on a skateboard with a gimbal mounted camera.
Other techniques including flying a drone inside a building. This was a particularly difficult manoeuvre with rows of stacked shelves and limited air space in two of the three warehouses. Our cameraman could have been a stuntman in Point Break with his air and surf skills.
And last of all, we employed some more traditional down-the-line, depth of field shots. but our favourite will remain the 'gliding gimbal shot'.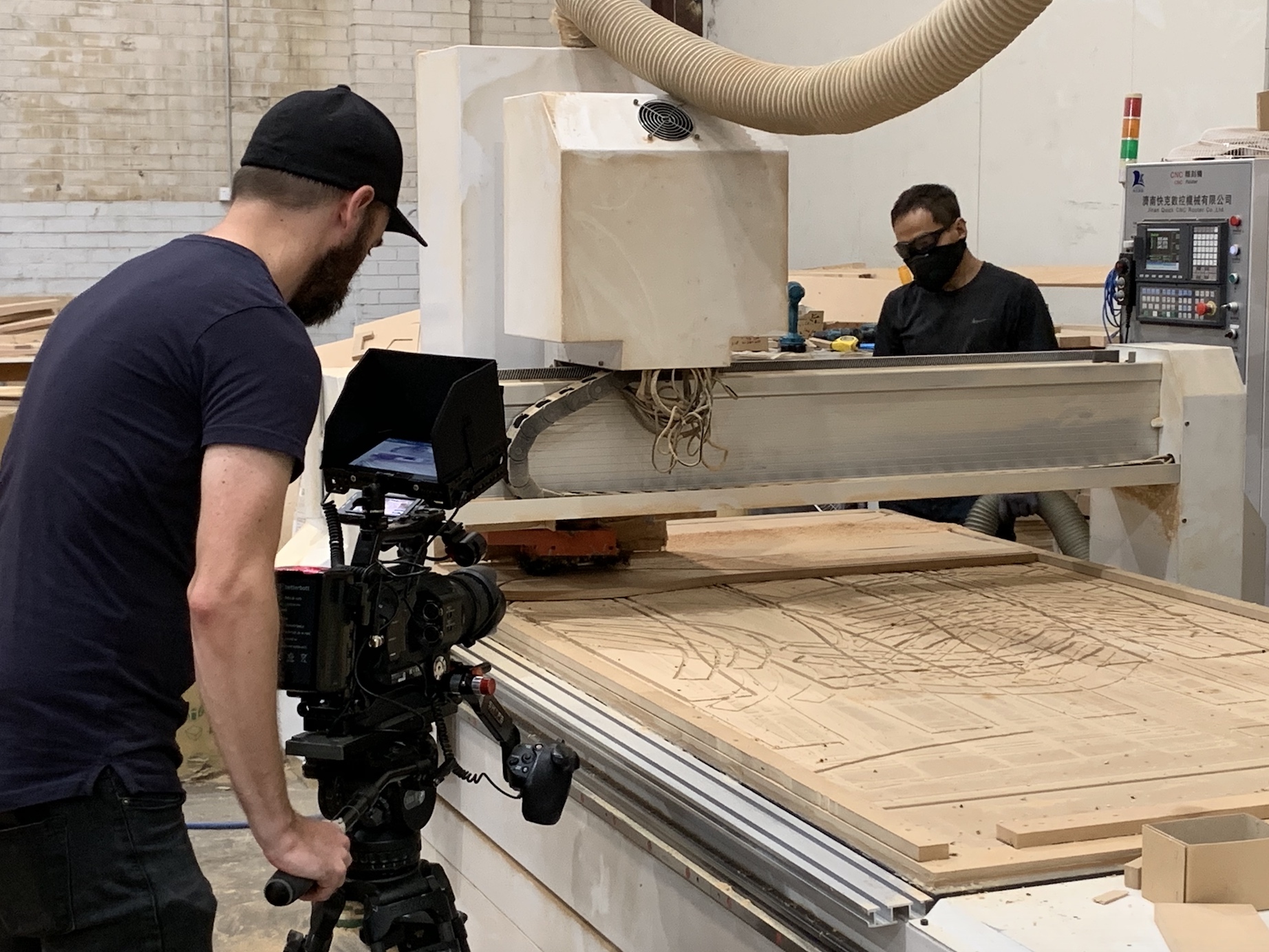 You can see more about this video at the following – link.
You can see the client's business at the following – link.
#parkour-cameraman